Glycolic Acid 20% Cream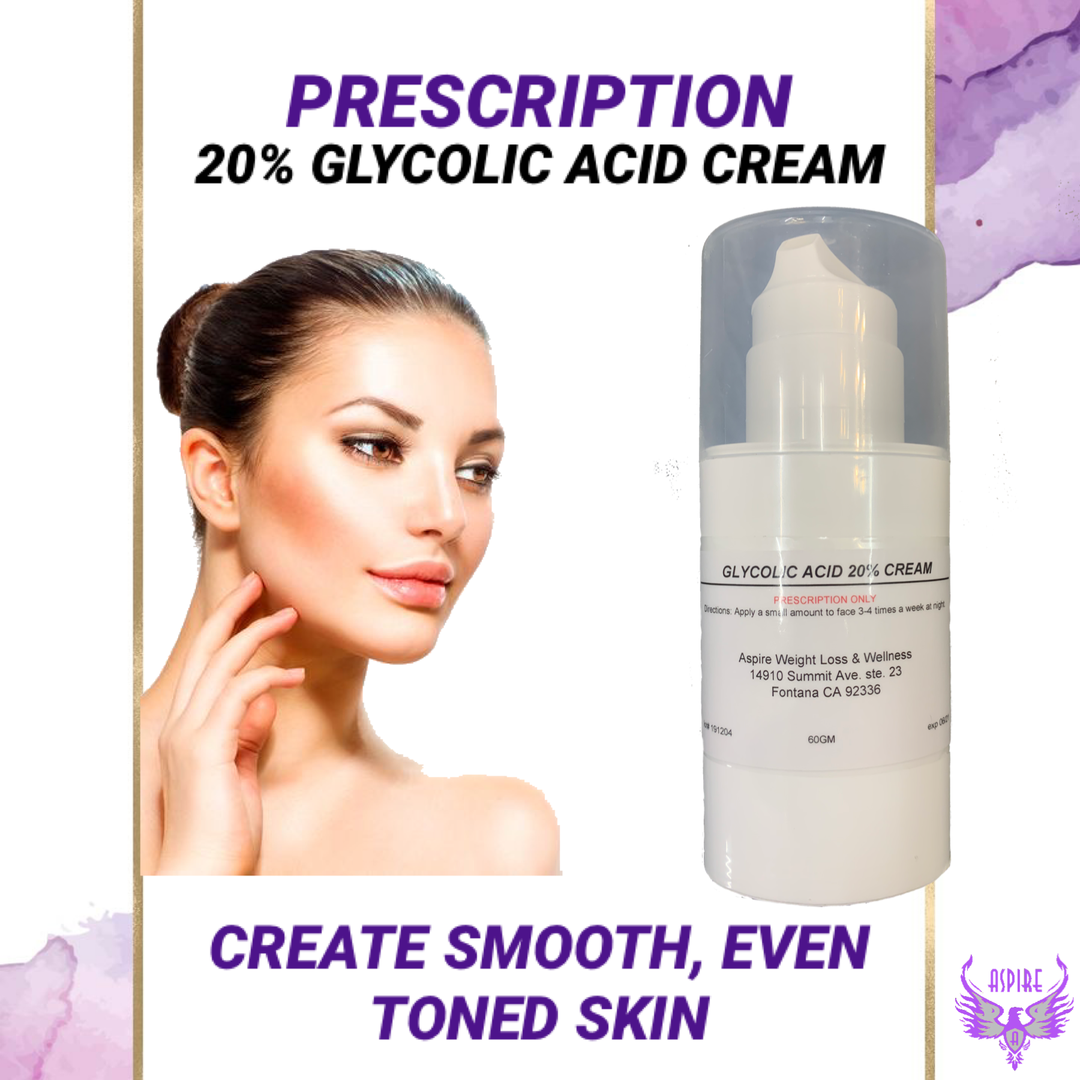 Create a smoother, softer, more even & radiant skin tone with ASPIRE's Prescription Glycolic Acid 20% Cream. Glycolic Acid helps shed dead skin cells to reveal new brighter skin. Glycolic Acid 20% Cream unclogs pores, boosts collagen production, and treats hyperpigmentation, revealing a noticeably brighter and more even skin tone. Glycolic Acid helps skin feel firmer and minimizes fine lines and wrinkles,  resurfacing skin texture and promoting skin renewal. Get glowing, radiant skin with Glycolic Acid 20% Cream. (PRESCRIPTION ONLY).
Directions: Apply a small amount to face 3-4 times a week at night.
Contains: 60 grams
Standard Shipping: Allow 10-12 Business Days
Expedited Shipping: Allow 7 Business Days